W
e may have found the best guesthouse in the
Maldives
. What makes Kirulhiya Maldives stand out from all the other guesthouses that are popping up in the Maldives – Their hospitality from their amazing staff and there food is truly some of the best in the Maldives.
They go out of their way to make your stay with them special.
At $50-60USD a night this place is reasonably priced as well.
It perfect for a romantic honeymoon or for backpackers adventuring in the Maldives. Not cheap compared to south-east asia but relatively affordable for the Maldives.
Omadhoo island itself is a quiet local island in the South Ari Atoll of the Maldives.

WANDERASM STAY SCORE
KIRULHIYA MALDIVES - OMADHOO
TOP 10 GUESTHOUSES IN MALDIVES)
(2020, 2021, 2022)
TOP GUESTHOUSE IN SOUTH ARI ATOLL (2020, 2021, 2022)
TOP GUESTHOUSE IN OMADHOO (2020, 2021, 2022)
TOP 10 VALUES IN MALDIVES (2020, 2021, 2022)
Booking | Agoda | Hotels.com | Expedia | HostelWorld | TripAdvisor Reviews | Website |
The Good
So is Kirulhiya Maldives the best guesthouse in the Maldives? The answer is possibly yes. It's at least in the top 10 guesthouses in the Maldives.
Kirulhiya Maldives is the perfect place to relax for a few days to weeks to months. We'll warn you in advance- You wont want to leave.
The guest house itself is a recently renovated building and the rooms are small, clean, comfortable and cozy.
The guesthouse is run by a friendly bunch of young hardworking locals, Ahmed (the owner), Falih & Maahid. They are all originally from Omadhoo and make you feel like part of their island family right from the minute you arrive by speedboat.
On top of that, their kitchen and chef Sawn (from Bangladesh) is world class. Every meal/drink is reasonably priced and could easily be served at a five star resort. Portions are HUGE. All food is served right on the beach in a romantic candle lit setting. They quite simply have some of the Best Food in the Maldives!!
The rooms are well equipped with lots of outlets and a ceiling fan.
The excursions are reasonably priced but not solo-travel friendly. You'll have to pay for 2 people if you are travelling solo. Our recommendation is the half-day Sandbank. Imagine being left alone on a Sandbank in the middle of the Indian Ocean. A bit scary but truly an experience you will always remember. The Picnic Island had lots of tourists from China so felt a bit crowded and touristyl
Staff is extremely friendly, and attentive and will help guide you through everything.
Putting everything together - You this is definitely one of the TOP GUESTHOUSES IN THE MALDIVES!

The Rest
They are cash only so bring lots of cash with you. There is no ATM on the island. So if youre low on cash, you'll have to go all the way to the capital island, Mahibadhoo or even possibly Male to withdraw cash!!
There is sometimes a smell in the bathroom which has more to do with the island infrastructure and sewer system of the island.

Getting There and Getting Around
Getting There (Airport): Fly into Male Airport and they take a Speed Boat to the island of Omadhoo.
Getting There (Omadhoo): From Male, a Public Fast Speed Boat is $25USD pp each way.
Getting Around: It's a small island so you walk everywhere.
Public Transportation: None in Omadhoo.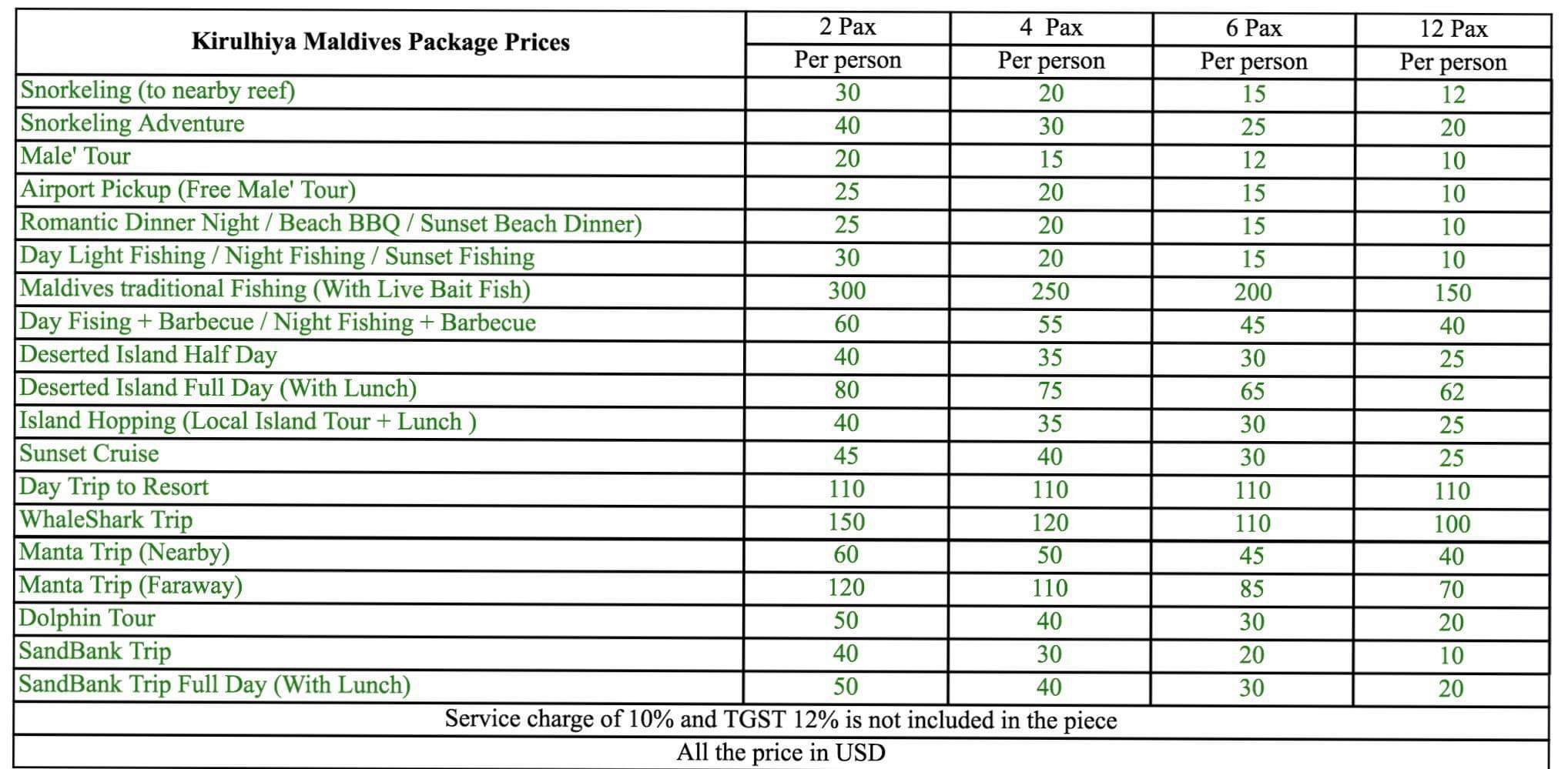 WANDERASM STAY RATINGS AND SCORE
Location

★ ★ ★ ★

Omadhoo is a quiet local island with about 5 guesthouses.
Price / Value

★ ★ ★ ★ ★

$60 per night is reasonably priced for Maldives! Their added fees are pretty reasonable as well. Nothing outrageous including lots of free bottled water.
Suprise Fees on Invoice
Overpriced Charges/Rip Offs

★ ★ ★ ★ ★

No surprises. Standard Maldivian tax rates. A 10% tip is already included in the Service Charge.
-TGST (Tourism Goods and Services Tax [Goes to Gvt]) 12%
-Green Tax [Goes to Gvt] $3pp per night
-SC (Service Charge [Tip for Guesthouse] 10%
Cleanliness

★ ★ ★ ★

Very clean rooms.
Pillow Check

★ ★ ★ ★ ★

Yes we take the covers off the pillow to see how clean they are.
Their pillows were almost new so they passed with flying colors.
Backpacker Friendly

★ ★ ★ ★

They have single and twin rooms but no shared dorms. Reasonably priced for a Maldives backpacker budget.
Solo Traveler Friendly

★ ★ ★

Extremely friendly staff makes solo guests feel at home. Only downside is the excursions have a minimum of two people so you will have to pay twice as a solo traveler if you want to do any of the excursions.
Couple Friendly

★ ★ ★ ★ ★

Extremely romantic excursions and meals on the beach. They will go out of their way to make a local island romantic.
Family/Kid Friendly

★ ★ ★ ★

Relatively kid friendly for a Maldives location. Families often stay in multiple rooms.
Paid Excursions/Activities

★ ★ ★ ★


-1

★

For Length of Excursions
Memorable excursions. They will go out of their way to design your excursions. Unfortunately a solo traveler will have to pay for 2pax as there is a 2pax minimum for excursions. This can add up. Excursions are cheaper than some places but WAY TOO SHORT – A half day excursion is only 2h (most places its 4h) and full day is 4h (most places its up to 8h+). Don't forget it takes 15-45m [included in your excursion time] to get anywhere so the excursions feel a bit rushed for a half day. The cheaper prices balance the shorter excursion times slightly.
Food (Onsite)

★ ★ ★ ★ ★

WE WOUL GIVE THEM SIX STARS IF WE COULD ! WOW – SIMPLY AMAZING FOOD ! Their onsite chef Sawn is extremely talented and their food rivals the food you would get in a high end resort. Huge portions as well. They probably have some of the best food in the Maldives!!! Try the BBQ Grilled Fish of the Day !
Food (Offsite)

★ ★ ★ ★ ★

Omadhoo has some really good restaurants and cafes as well including Moorish Idol De Masfengandu, Ocean, Lilly Garden & Wood Gate.
Romantic

★ ★ ★ ★ ★

Romantic dinners on the beach and excursions.
Amenities

★ ★ ★ ★ ★

Snorkeling mask and snorkel and fins,and beach towels are provided. Kayak is available to use as well. They can also help setup a beach umbrella for you.
Local Island Bikini Beach

★ ★

The local beach is a short walk and has lots of sand including a sandbar but is right by where trash is burned so expect to smell fumes from burning trash. Clean sandy beach overall.
Local Island Snorkeling

★ ★

The reef has been affected by tourism and bleaching.
Local Island Dive Shops

★ ★ ★

Omadhoo Dive tries their best to please guests. Not the best dive sites in the Maldives.
Dive Sites Nearby

★ ★ ★

Decent coral reefs with lots of schools of fish. There are better dive sites near other local islands.
Instagramable / Instagram Worthiness

★ ★ ★ ★ ★

The experiences are amazing with lots of photo opportunities !
WIFI Speed:

★ ★ ★

Slow WIFI but you're in the South Ari Atoll and most of the WIFI is slower on the smaller islands. WIFI is only available in the common area. But you're not here to be steaming Netflix. You should be here to relax and enjoy local Maldivian culture.

WANDERASM STAY SCORE

PRICE: $$

97


OUR TOP PICK in Omadhoo and one of the top guesthouses in the South Ari Atoll and probably the ENTIRE MALDIVES.

Believe the hype – AMAZING food – probably some of the best food in the Maldives.

Priceless excursions that are individualized. Extremely friendly staff will make you feel like you're part of their family.
WANDERASM STAY SCORE GUIDE
98-100
– World's Top Places to Stay; Very Unique Accomodation
95-97
– Must Stay Here
90-94
– Outstanding Place to Stay
85-89
– Very Good Place to Stay
80-84
– Good Place to Stay
75-79
– Mediocre Place to Stay
50-74
– Not Recommended
WANDERASM STAY PRICE GUIDE (PRICE PER NIGHT IN USD)
¢
– <$25 - Extreme Value
$
– <$25-50 - Value
$$
– $50-100 – Budget
$$$
– $100-200 – Mid range
$$$$
– $200-500 – Luxury
$$$$$
– $500-1000 – Ultra Luxury
$$$$$+
– $1000+ – Ultra Luxury Extravagant Plus
Make Reservation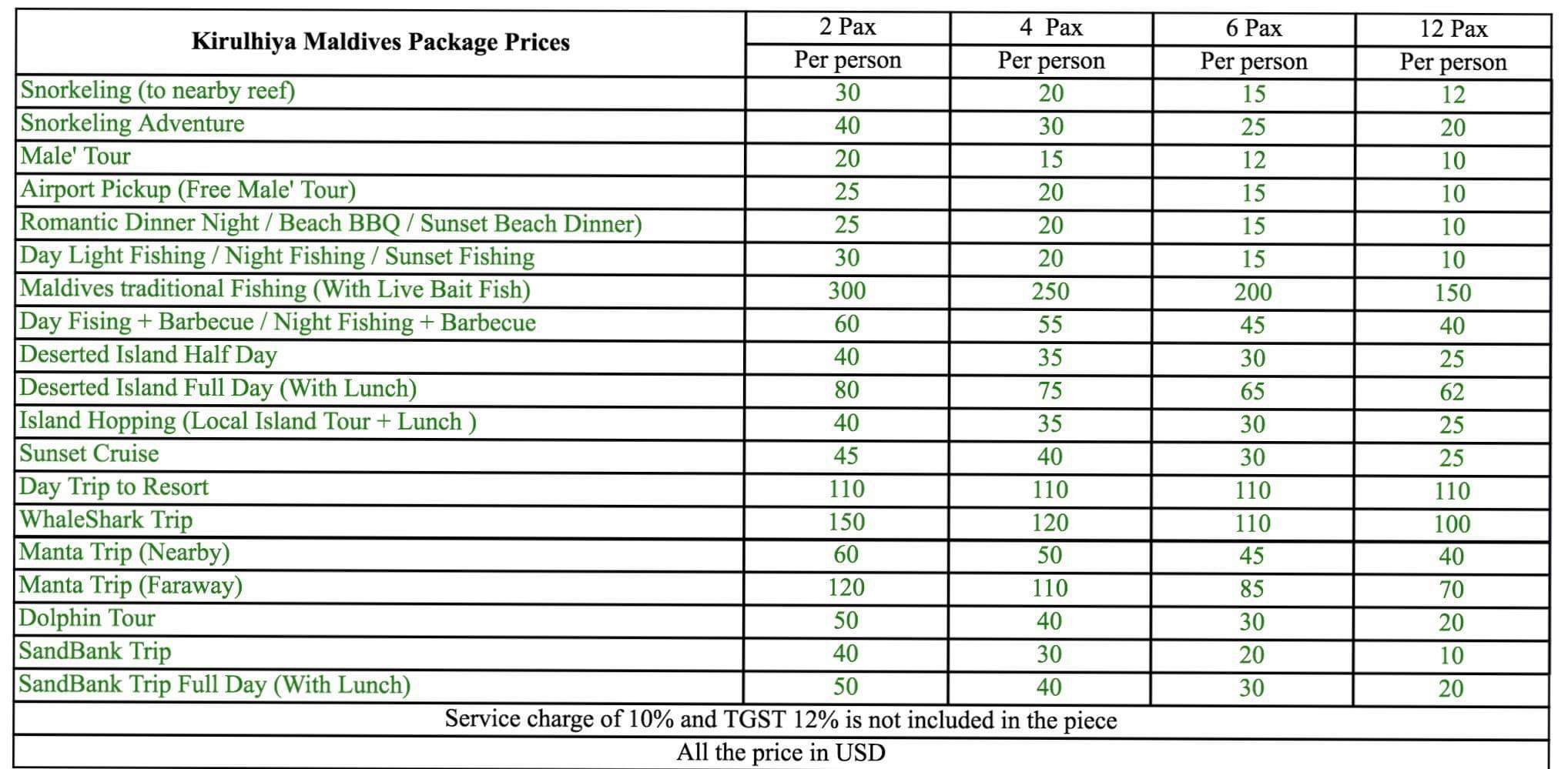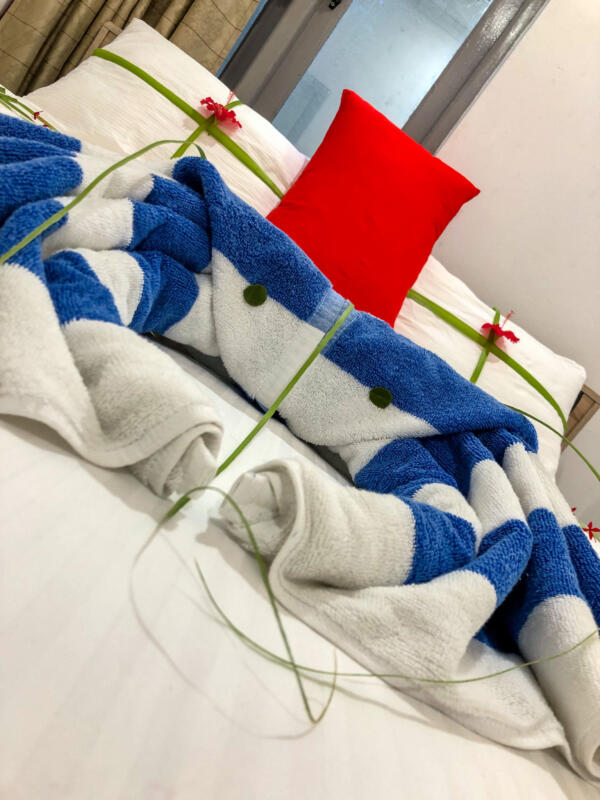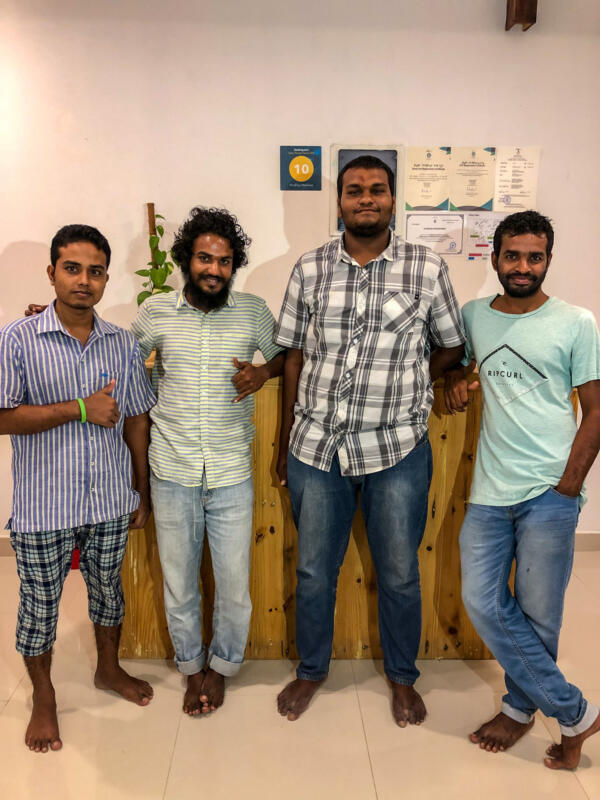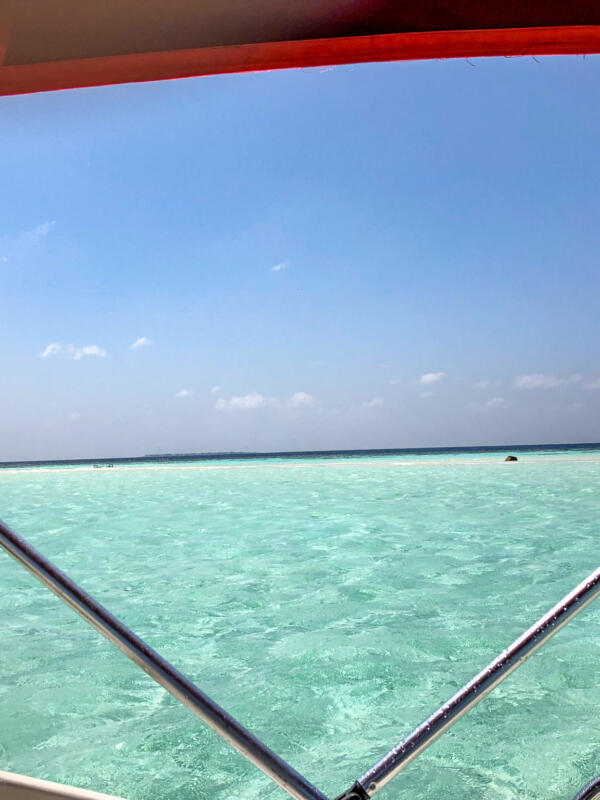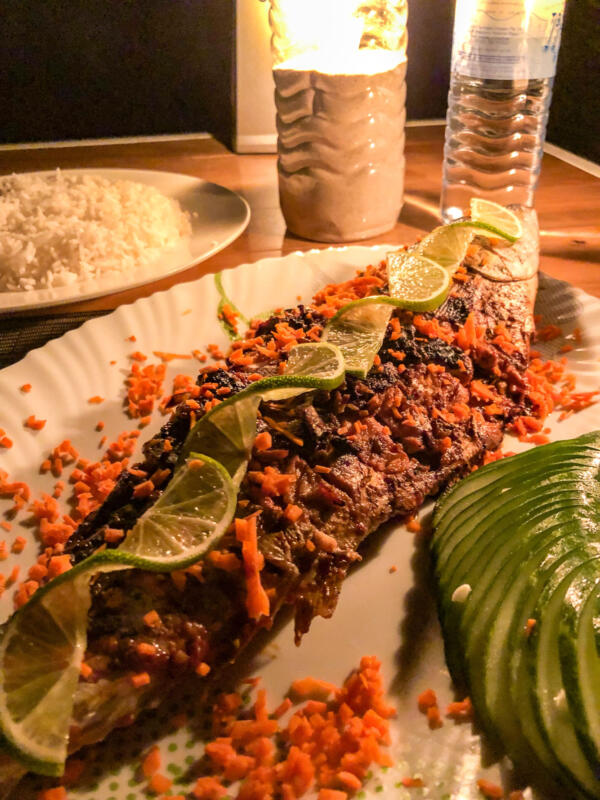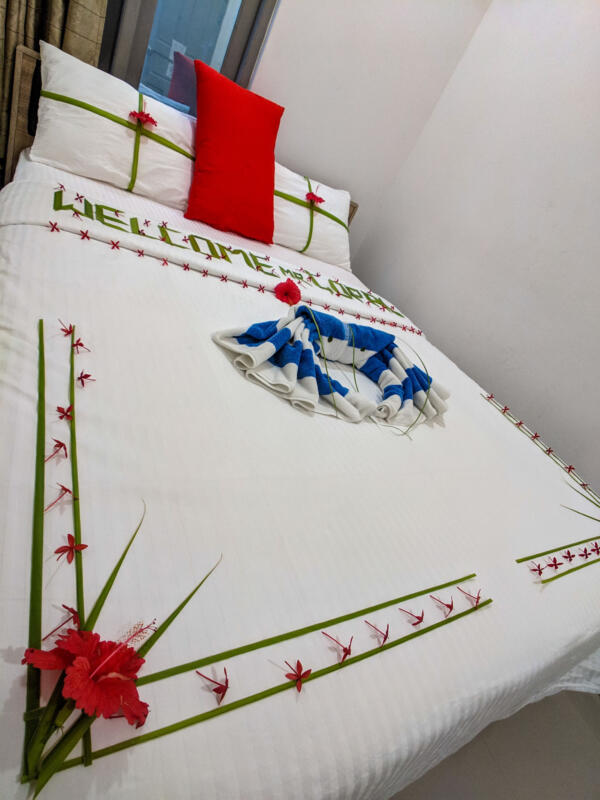 Quite Simply - One of the best guesthouses in the Maldives.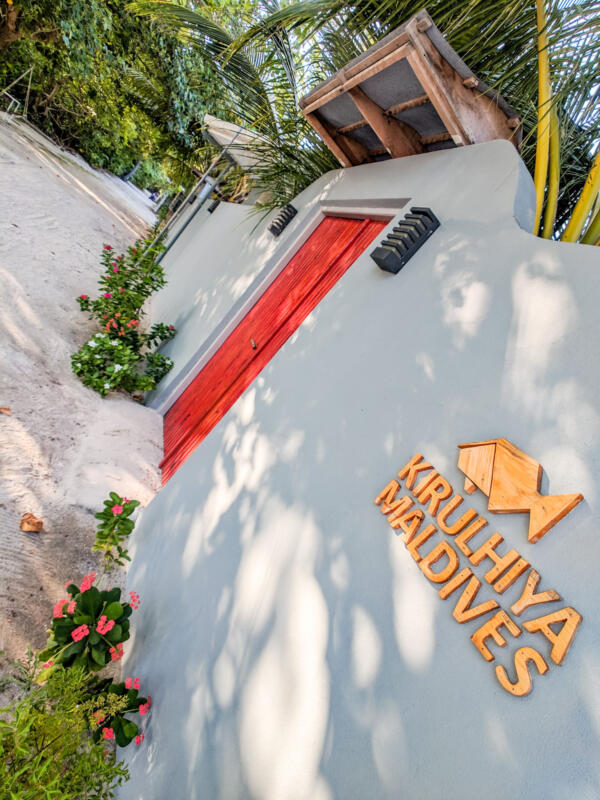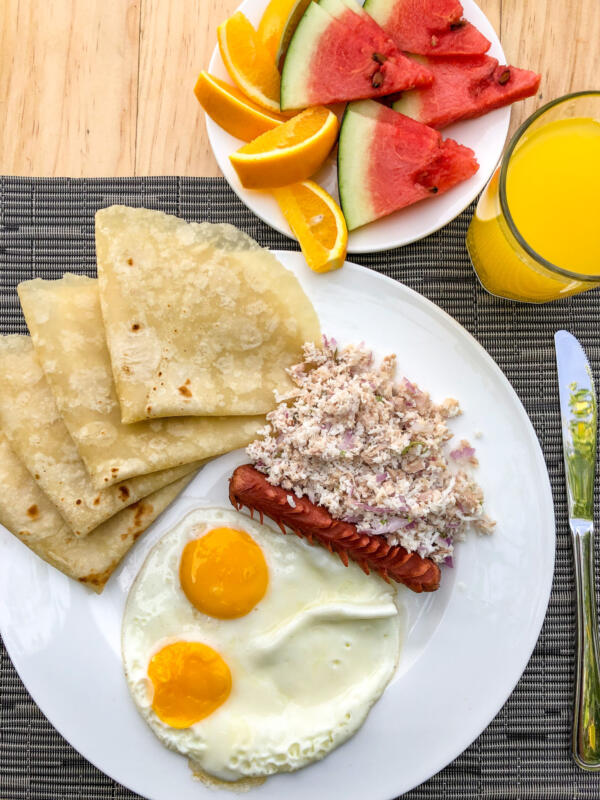 ---
CONTACT INFORMATION
Kirulhiya Maldives
Omadhoo, Maldives
Website: http://www.kirulhiyamaldives.com
Phone: +960 967-6226 [Whatsapp ok]
2020 TOP 10 GUESTHOUSES IN MALDIVES
2020 TOP GUESTHOUSE IN SOUTH ARI ATOLL
2020 TOP GUESTHOUSE IN OMADHOO
2020 TOP 10 VALUES IN MALDIVES