P
eaceful and quiet are the perfect words to describe the Maldivian local island of Bodufolhudhoo. A gem of a guesthouse stands out amongst the rest – Holiday Village Retreat Guesthouse!
They go out of their way to make your stay with them special.
At $50-60USD a night this place is reasonably priced as well.
This budget friendly spot is perfect for a romantic honeymoon or for backpacking adventures through the Maldives.
Bodufolhudhoo island itself is a very quiet local island in the North Ari Atoll of the Maldives. It has an EXCELLENT house reef with some EXCELLENT dive sites nearby.

The Good
So is Holiday Village one of the best guesthouses in the Maldives? The answer is yes. It's at least in the top 20 guesthouses in the Maldives.
Right from the moment you arrive you are greeted by friendly staff who will make you feel at home. As this guesthouse has been around for awhile they know what they're doing.
The guest house itself is small – there are only 5 rooms. The rooms are a decent size, clean, comfortable and cozy. They have their own porch where you can relax.
The guesthouse is run by Barry and several other locals. While we didnt get to meet Barry as he was in Male, he was always available via Whatsapp but we;ve heard he's extremely friendly and helpful.
Their kitchen serves excellent food as well.
The rooms are well equipped with lots and lots of outlets, a ceiling fan and air conditioning.
The excursions are reasonably priced. We travelled solo for this leg and they did not charge us for two people which was commendable. So if this continues, they are definitely solo traveler friendly.
Staff is extremely friendly, extremely helpful and attentive and will help guide you through everything.

Putting the experience together - This is definitely one of the TOP GUESTHOUSES IN THE MALDIVES!

The Rest
Out biggest issue was that they overcharge you for private speed boat transfers. This really isn't acceptable and we would recommend booking our private speedboat transfers directly with the public speed boat companies. See our article on Public Speedboats to the Local Islands of the North Ari Atoll. The charge you $60 per person per way! If you book directly with the speed boat companies you will pay about $20 per person one way. Thats a markup and profit of 200%. That's totally unacceptable and probably one of the most outrageous rip offs we encountered in the Maldives.

A small upcharge is acceptable but 200% - Watch out for this!

Getting There and Getting Around
Getting There (Airport): Fly into Male Airport and they take a Speed Boat to the island of Bodufolhudhoo.
Getting There (Bodufolhudhoo): From Male, a Public Fast Speed Boat is $25USD pp each way.
Getting Around: It's a very small island so you walk everywhere.
Public Transportation: None in Bodufolhudhoo.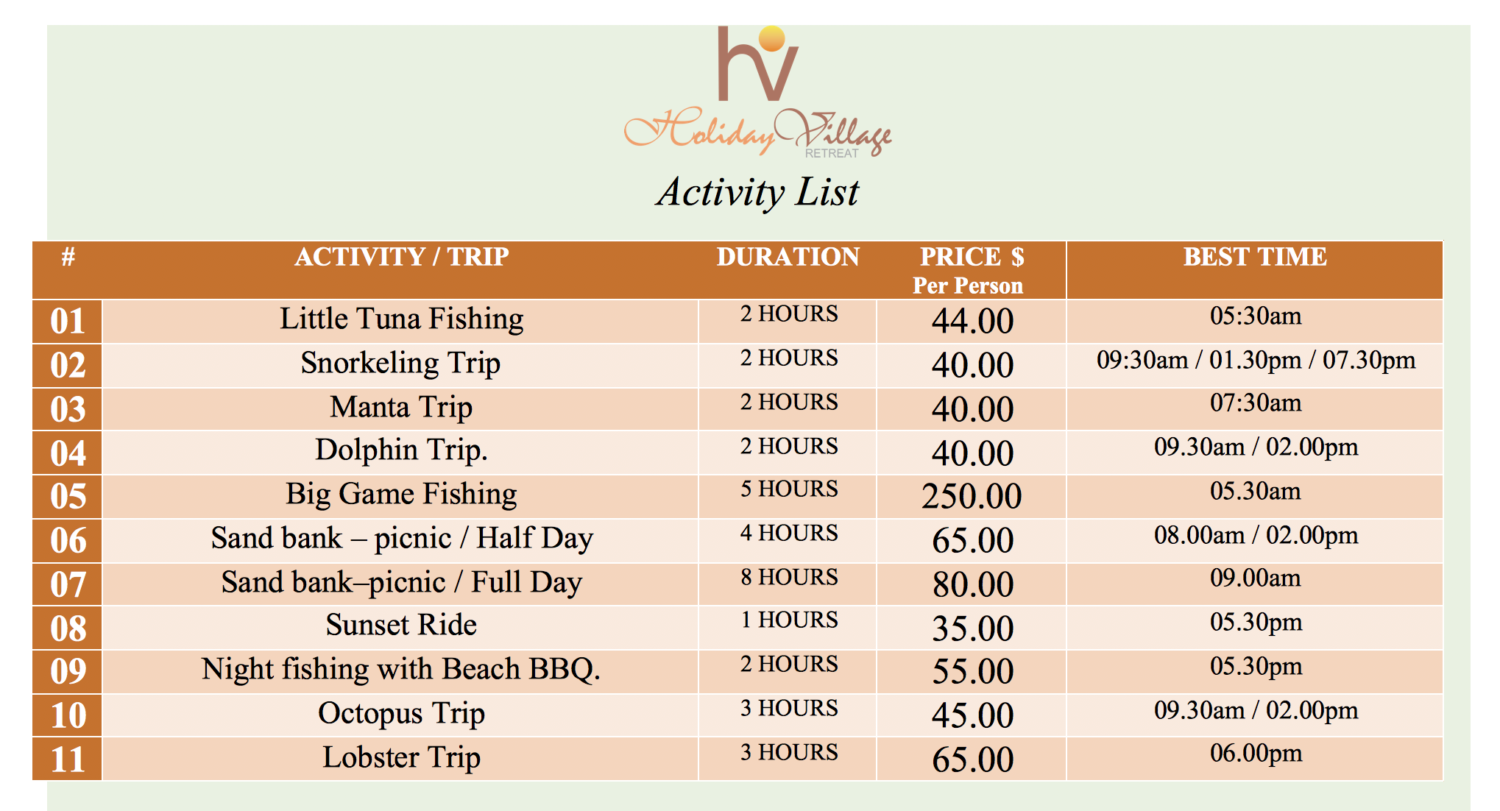 Holiday Village Retreat Guesthouse Excursion List and Prices ([current_date format='Y'])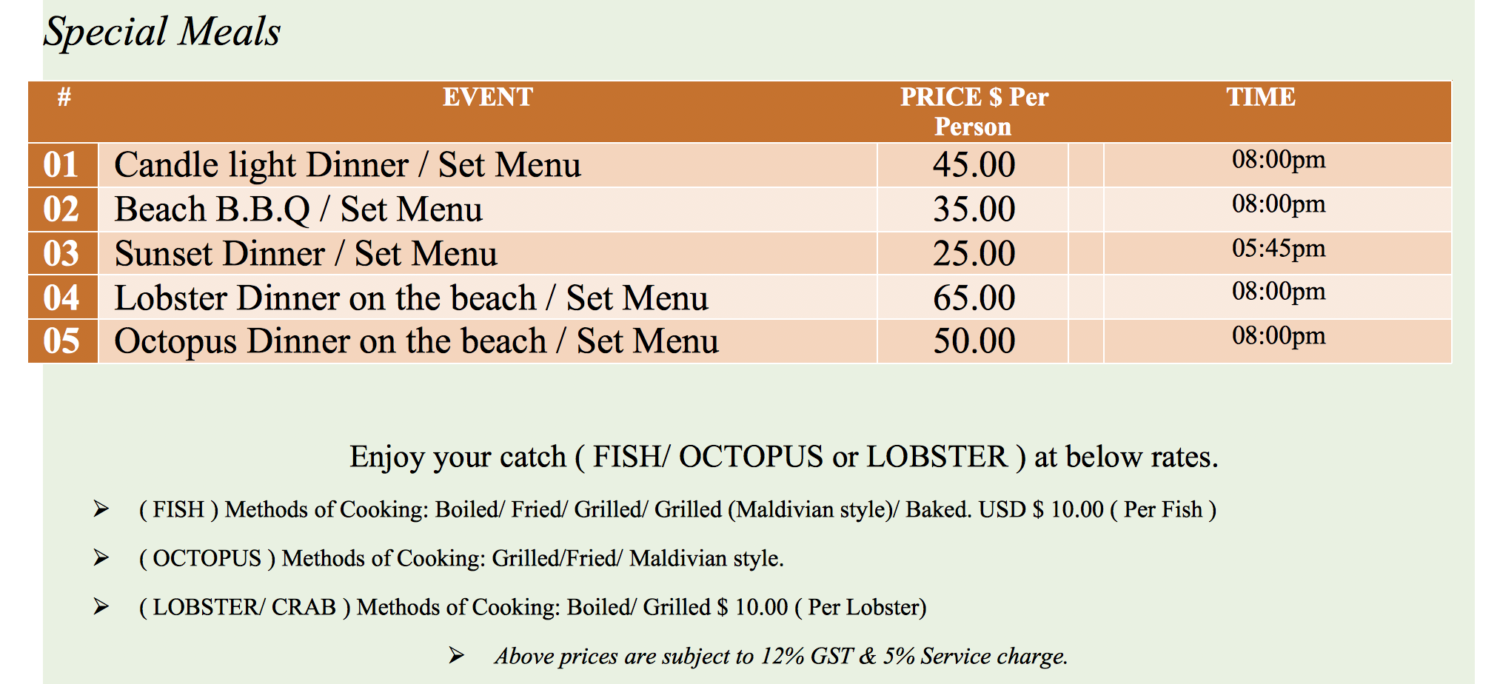 Holiday Village Retreat Guesthouse Special Meal List and Prices ([current_date format='Y'])
WANDERASM STAY RATINGS AND SCORE
Location

★ ★ ★ ★ ★

Bodufolhudhoo is a quiet local island with about 3-4 guesthouses and excellent snorkeling and diving.
Price / Value

★ ★ ★ ★ ★

$85 per night for a double room is reasonably priced for Maldives! Their added fees are pretty reasonable as well. Nothing outrageous including complimentary and sufficiently large 2-liter-water bottles daily. Watch out for the overpriced public speed boat transfer of $60pppw vs. actual price of $30pppw.
Surprise Fees on Invoice
Overpriced Charges/Rip Offs

★

THEY OVERCHARGE YOU ON PUBLIC SPEED BOAT TRANSFERS. As you pay the resort directly, they charge you $60 per person per way but if you book directly with the public speedboats you will pay ~$20 per person per way. This is an unacceptable price inflation of 200% and they get to keep the profits ! HINT: Ask them if you can book directly with the speed boat companies.
Standard Maldivian tax rates. A 10% tip is already included in the Service Charge.
-TGST (Tourism Goods and Services Tax [Goes to Gvt]) 12%
-Green Tax [Goes to Gvt] $3pp per night
-SC (Service Charge [Tip for Guesthouse] 10%
Cleanliness

★ ★ ★ ★

Extremely clean rooms.
Pillow Check

★ ★ ★ ★

Yes we take the covers off the pillow to see how clean they are.
Their pillows were relatively new so they passed our test.
Backpacker Friendly

★ ★ ★

They have single and twin rooms but no shared dorms. Reasonably priced for a Maldives backpacker budget. More economical if you have >1 person.
Solo Traveler Friendly

★ ★ ★

Extremely friendly staff makes solo guests feel like family. The excursions have a minimum of two people BUT they only changed us for one person. There was a 2pax minimum but it wasn't enforced.
Couple Friendly

★ ★ ★ ★ ★

Very romantic excursions are highly recommended.
Family/Kid Friendly

★ ★ ★

Relatively kid friendly for a Maldives location.
Paid Excursions/Activities

★ ★ ★ ★★★

Amazing excursions. They will go out of their way to accomodate you ! Excursions are a bit pricer but still reasonably priced and give you a decent amount of time (Full Day 8h, Half Day 4h).
Food (Onsite)

★ ★ ★ ★

Very good food with good portion sizes.
Food (Offsite)

★ ★ ★ ★ ★

Bodufolhudhoo has some good okay restaurants including Kings Bistro, Pizza Lite, Coffee Village. Always order what's fresh and Local ie. Local fresh caught fish.
Romantic

★ ★ ★

Not the most romantic place but the Maldives itself is romantic and the excursions are as wel.
Amenities

★ ★ ★ ★ ★

Snorkeling mask and snorkel and fins,and beach towels are provided. They can also help setup a beach umbrella for you on your excursions.
Local Island Bikini Beach

★ ★ ★

The local beach is a short walk and has lots of sand but is also close to where trash is burned so expect to smell fumes from burning trash. Clean sandy beach overall.
Local Island Snorkeling

★ ★ ★ ★

Snorkelling on the house reef was amazing
Local Island Dive Shops

★ ★ ★ ★

Atoll Scuba is extremely popular and highly recommended.
Dive Sites Nearby

★ ★ ★ ★

EXCELLENT nearby dive sites. Coral reefs have some bleaching.
Instagramable / Instagram Worthiness

★ ★ ★ ★ ★

The experiences are amazing with lots of photo opportunities !
WIFI Speed:

★ ★ ★

Decent WIFI speeds for a Maldives island.

WANDERASM STAY SCORE

PRICE: $$

94


OUR TOP PICK in Bodufolhudhoo and one of the top guesthouses in the North Ari Atoll.

Watch out for overpriced Public Speed Boat Transfer – You should be paying $20pppw NOT $60pppw. This is definitely a rip off. They would easily have a score of 95 if this wasn't the case.

Priceless excursions that are individualized. Extremely friendly staff will make you feel at home.
WANDERASM STAY SCORE GUIDE
98-100
– World's Top Places to Stay; Very Unique Accomodation
95-97
– Must Stay Here
90-94
– Outstanding Place to Stay
85-89
– Very Good Place to Stay
80-84
– Good Place to Stay
75-79
– Mediocre Place to Stay
50-74
– Not Recommended
WANDERASM STAY PRICE GUIDE (PRICE PER NIGHT IN USD)
¢
– <$25 - Extreme Value
$
– <$25-50 - Value
$$
– $50-100 – Budget
$$$
– $100-200 – Mid range
$$$$
– $200-500 – Luxury
$$$$$
– $500-1000 – Ultra Luxury
$$$$$+
– $1000+ – Ultra Luxury Extravagant Plus
Make Reservation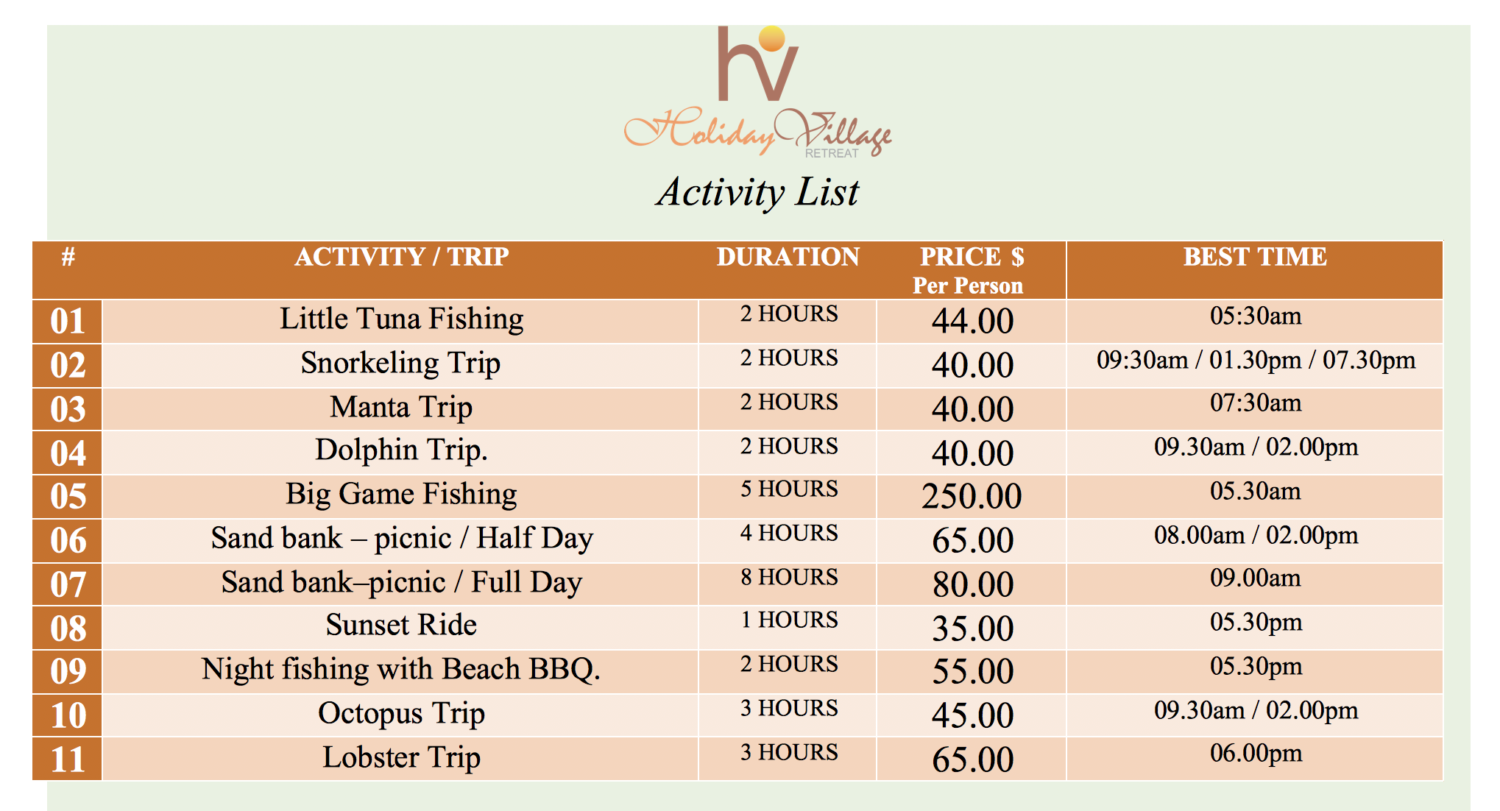 Excursion List and Prices
Sandbank Trip!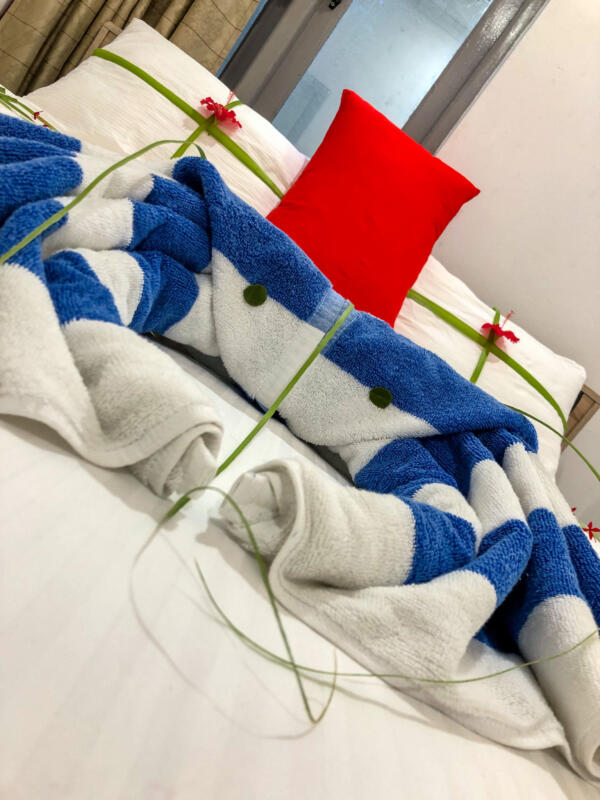 Lobster on the bed ! Simple but comfortable rooms.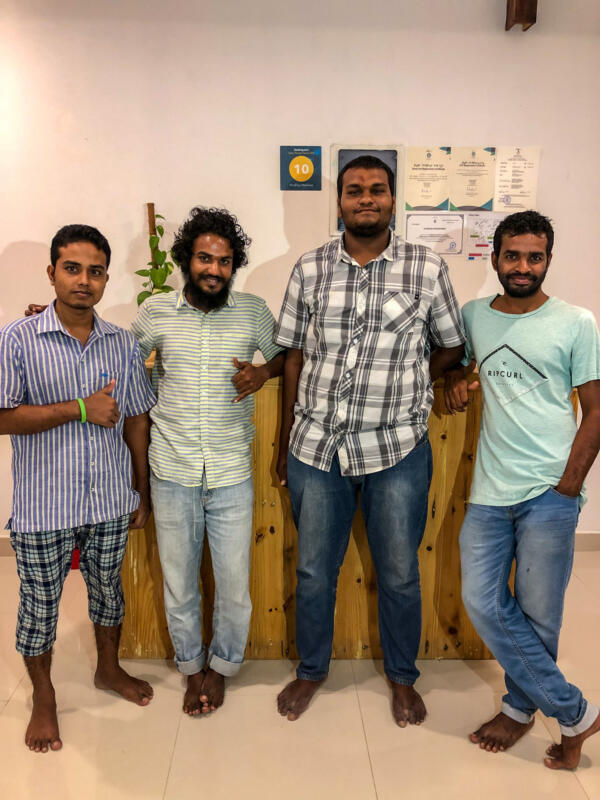 Sawn (The Cook), Ahmed (The Owner), Falih & Maahid.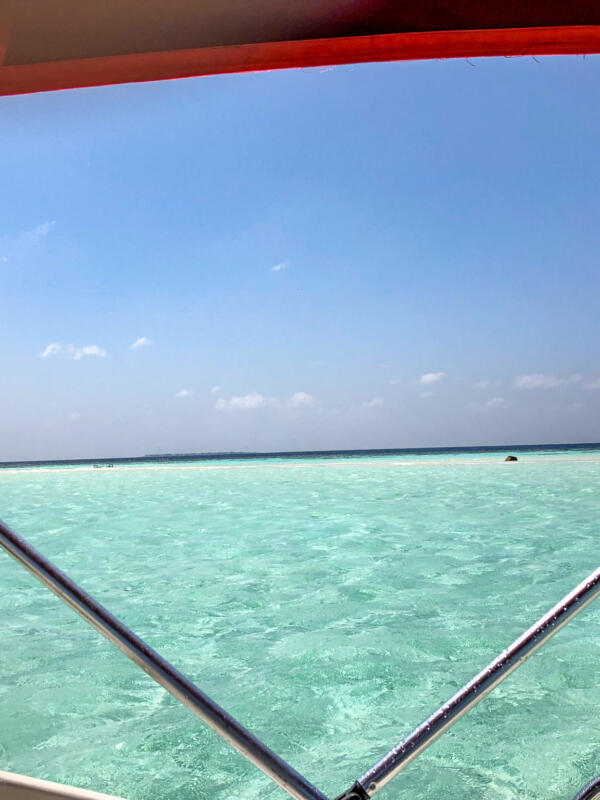 Our sandbar disappeared.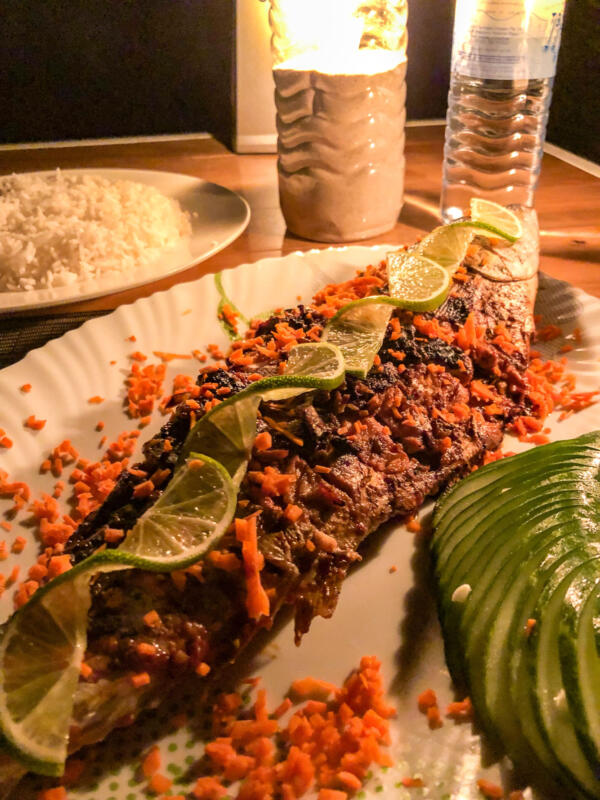 Their world class chef (Sawn) prepares AMAZING home cooked Maldivian food (BBQ Fresh Caught Fish). Some of the best food in the Maldives !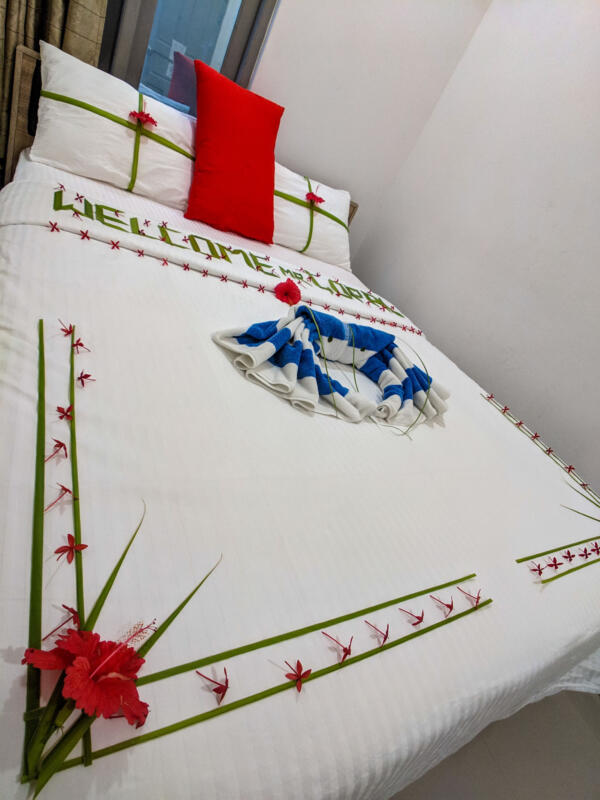 Double Room (Simply and Clean)
Quite Simply - One of the best guesthouses in the Maldives.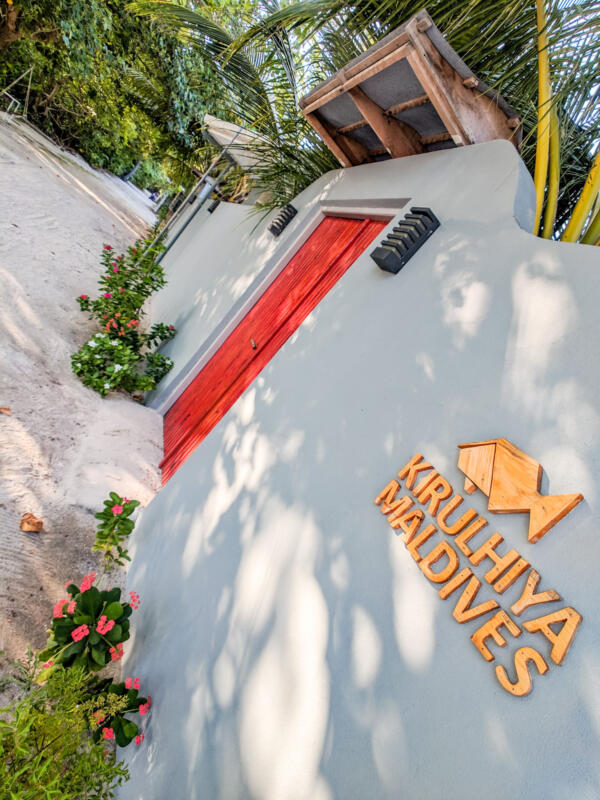 Kirulhiya (Omadhoo) Front Entrance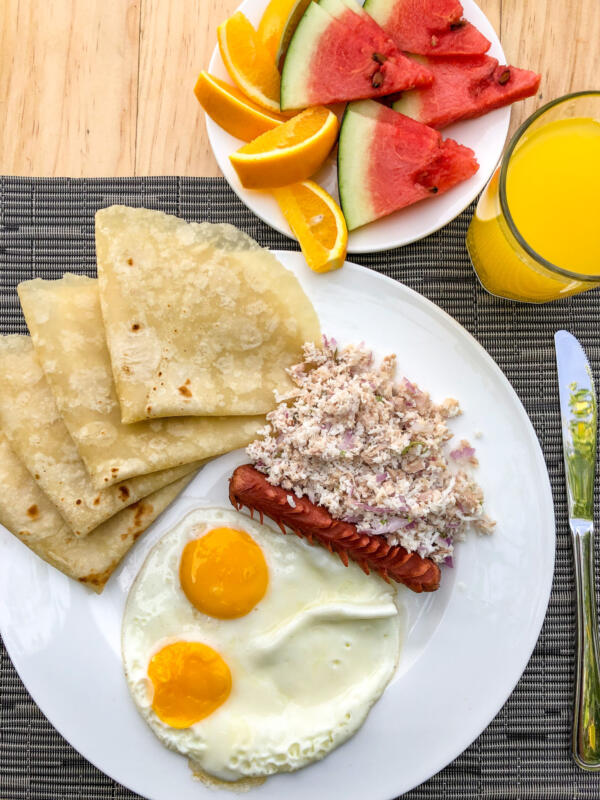 Daily Breakfast (Maldivian Breakfast)
---
CONTACT INFORMATION
Holiday Village Retreat Guesthouse
Bodufolhudhoo, Maldives
Website: https://holidayvillageretreat.com/
info@holidayvillageretreat.com
Phone: +960 767 8698 [Viber ok]
2020 TOP 10 GUESTHOUSES IN MALDIVES
2020 TOP GUESTHOUSE IN SOUTH ARI ATOLL
2020 TOP GUESTHOUSE IN OMADHOO
2020 TOP 10 VALUES IN MALDIVES