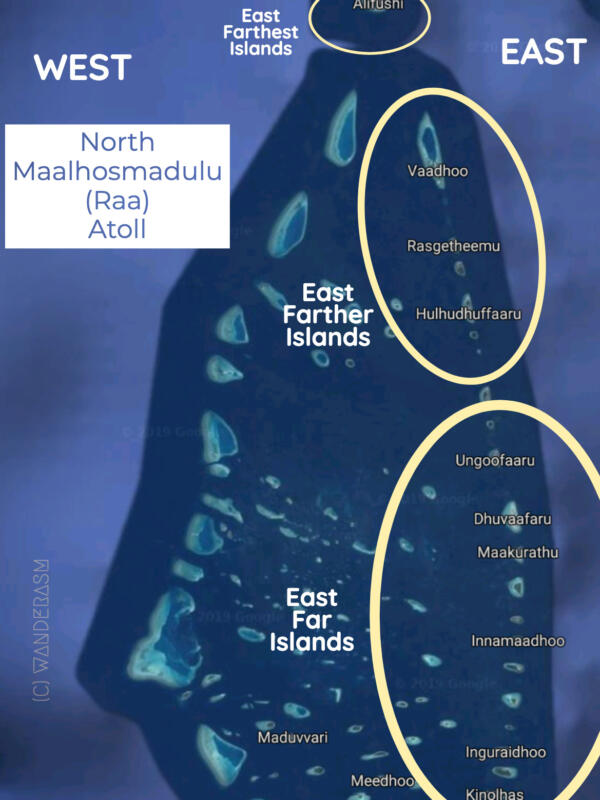 Map of Maalhosmadulu (Raa) Atoll Upper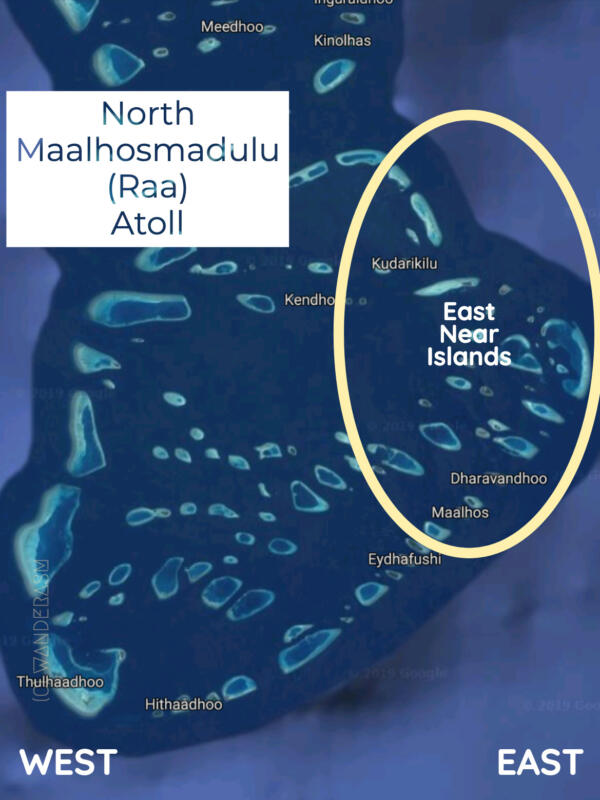 Map of Maalhosmadulu (Raa) Atoll Lower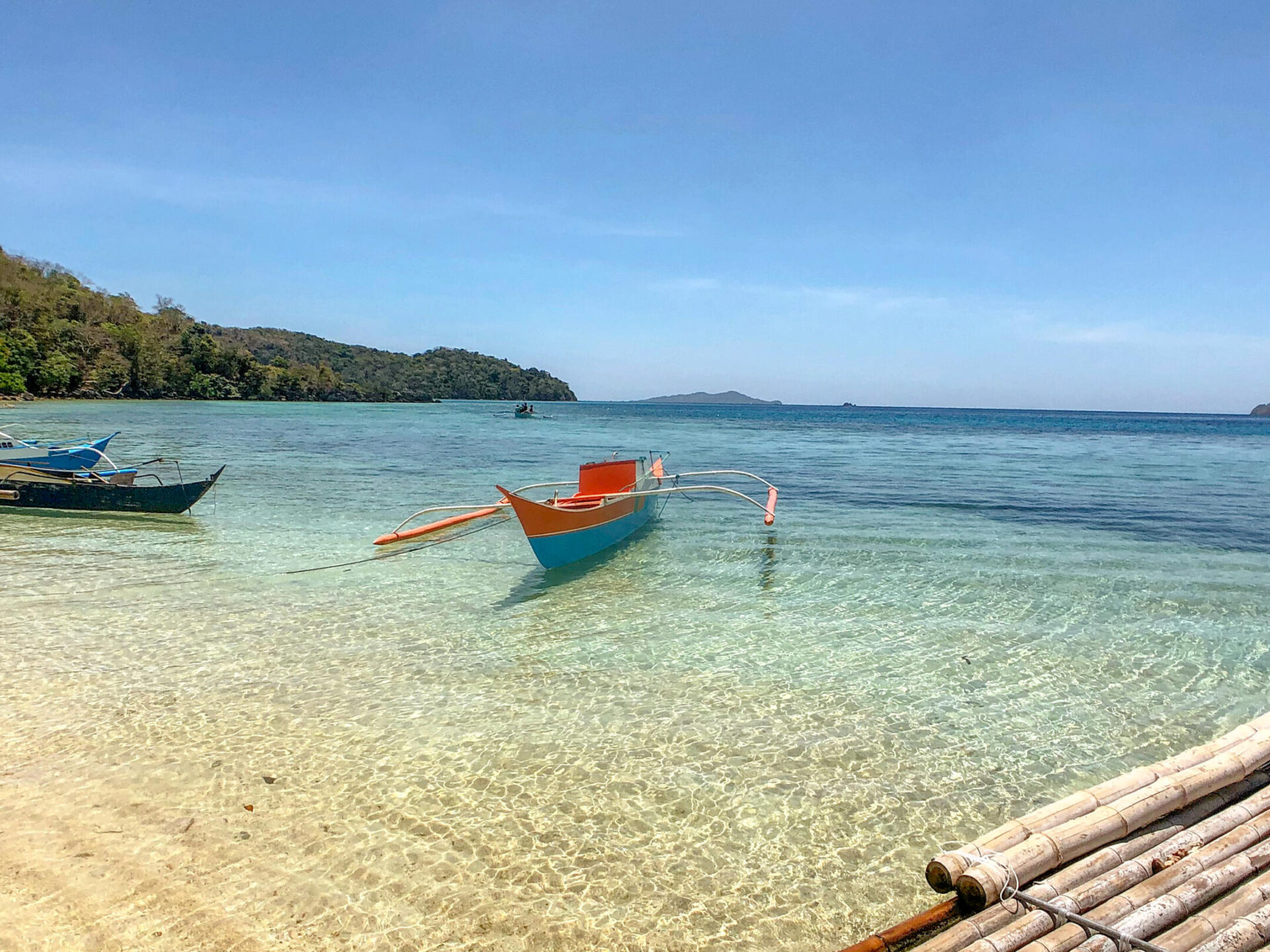 Maldivian Island Life
TRAVEL TIMES TO ACCOMMODATIONS / GUEST HOUSES
MILADHUNMADULU (SHAVIYANI – Sh) ATOLL
| SOUTH MAALHOSMADULU (BAA – B) ATOLL – EAST-NEAR BAA | TIME FROM/TO MALE |
| --- | --- |
| Dharavandhoo (Baa Atoll) | ?h ?min |
| Kamadhoo (Baa Atoll) | ?h ?min |
| Kudarikilu (Baa Atoll) | ?h ?min |
GH = Guesthouse; R = RESORT
| NORTH MAALHOSMADULU (RAA – R) ATOLL – EAST-NEAR | TIME FROM/TO MALE |
| --- | --- |
| Kinolhas | ?h ?min |
| Fainu | ?h ?min |
| Inguraidhoo | ?h ?min |
| Kottafaru(TR) | ?h ?min |
| Innamaadhoo | ?h ?min |
| Rasmaadhoo | ?h ?min |
| Maakurathu/strong> | ?h ?min |
| Dhuvaafaru | ?h ?min |
| Kinolhas | ?h ?min |
| Ungoofaaru (capital) | ?h ?min |
GH = Guesthouse; R = RESORT
| NORTH MAALHOSMADULU (RAA – R) ATOLL – EAST-FAR | TIME FROM/TO MALE |
| --- | --- |
| Hulhudhuffaaru | ?h ?min |
| Angolhitheemu | ?h ?min |
| Rasgetheemu | ?h ?min |
| Vaadhoo | ?h ?min |
GH = Guesthouse; R = RESORT
| NORTH MAALHOSMADULU (RAA – R) ATOLL – EAST-FARTHER | TIME FROM/TO MALE |
| --- | --- |
| Alifushi | ?h ?min |
GH = Guesthouse; R = RESORT
2023 WHY NOT FERRY TIMETABLE / SCHEDULE
FAST PUBLIC SPEEDBOAT
MALE CITY<-> DHARAVANDHOO <-> KAMADHOO <-> KUDARIKILU <-> KINOLHAS <-> FAINU <-> INGURAIDHOO <-> KOTTAFARU(TR) <-> INNAMAADHOO <-> RASMAADHOO <-> MAAKURATHU <-> DHUVAAFARU <-> UNGOOFAARU <-> HULHUDHUFFAARU <-> ANGOLHITHEEMU <-> RASGETHEEMU <-> VAADHOO <-> ALIFUSHI
MALE -> ALIFUSHI
ISLAND/GUESTHOUSE/RESORTS
ALIFUSHI -> MALE
7:00AM
SUN, TU, TH, SAT
— MALE CITY —
~3:30PM
NO STOP
— MALE AIRPORT (15m) —
NO STOP
10:30PM
Alifushi (3h 30min)
12:00PM
Note: Bold = Starting Point
Note: Check the latest timetable and message them on Facebook: Why Not Ferry Express – Facebook. or on Whatsapp/Viber messages on +960 7229494
Note: Speedboats often take longer than their posted times so plan accordingly. Allow at least 1h30m for delays if you have a same-day connecting flight.
---
Share Your Experience

How was your experience taking a Public Speedboat in the North Maalhosmadulu (Raa – R) Atoll of the Maldives ? Did you use a different company? Any tips to share? Leave your comments below and we would love to hear about your experience.