Looking for a High End place to stay in Phnom Penh. One Residence Hotel and Apartments is your Phnom Penh destination.
Swanky in the middle of Phenom Penh, this hotel is our pick for high end properties in Phenom Penh. There's a lot of high end construction in the area so expect more accomodations to pop up.
Don't forget, you are in the middle of Cambodia and Phenom Penh so you can find way cheaper places but if you want a quiet place to come home to and relax – this should be your pick.
There are some negatives but none of these were deal breakers for Phnom Penh and what you get.

The Good
Swanky and high end, this place is clean for Phnom Penh. You're getting a clean, cozy, modern room with high end finishes.
The design and decor is modern and contemporary and is reminiscent of higher end apartments in a big city.
The location is not too far from the center of Phnom Penh but expect a little longer of a commute than a more central location closer to the riverside or central market.
The benefit is you get a quiet and safe stay in a higher end developing location.
Safety is a priority at this place and the place is locked down with security guards so we always felt secure.
The bed was a nice memory foam mattress and was very comfortable.
The air conditioner was great and there were no mosquitos and the room got nice and cold.
Staff is extremely friendly and always willing to help. For the most part they spoke decent english and were helpful.
The rooms have great views of downtown Phnom Penh.
The facilities were fantastic, especially the Rooftop Pool and Rooftop Gym.


The Rest
The most common complaint we heard is that they ask for a $100 deposit when you checkin. You have to pay in cash so have cash on hand.
Breakfast is included in the price but there is no breakfast actually served. Expect some pastries and coffee. Fortunately the Espresso drinks they make are decent. Most of the pastries are gone if you're too late in the morning.
We had no toilet paper when we checked in to our room. A call to housekeeping and we were told they ran out and there's nothing they could do. We had never heard that before but i guess you are in the middle of Cambodia. We let this go but some people would get upset with this answer. This is probably attributable to staff inexperience. The next day we had a new roll of toilet paper.
There was a fully stocked kitchen but no dish towel or dish soap in the kitchenette should you want to wash your dishes.
Hot water was also an issue and would run out when you would take a longer shower. Also there was no hot water in the bathroom & kitchen sinks.

Getting There and Getting Around
Getting There (Airport): The easiest way to get there from the airport is by Taxi ($ ) or Tuk-Tuk ($ ). If you have bags or things that can get stolen, we recommend a Taxi due to safety of bag swipers.
Getting There (City): There are tons of Taxi ($ ) or Tuk-Tuk ($ ) or Rickshaws ($ ) that can get you there.
Getting Around: Easy to get a Taxi or Tuk-Tuk in front of the hotel as its on an extremely busy street. The security guards will help you and help ensure your safety.
Public Transportation: None in Phnom Penh.

WANDERASM STAY RATINGS AND SCORE
Location

★ ★ ★ ★

Good location not too far from nightlife and tourist spots. Its a little far from the waterfront / central market so expect to pay a little extra for transportation.
Value

★

High end and pricey for Phnom Penh so not a value pick.
Backpacker Friendly

★

Pricey so not recommended for backpackers.
Solo Traveler Friendly

★ ★ ★

A bit pricey for a solo traveler but if you want to splurge.
Couple Friendly

★ ★ ★ ★ ★

Extremely couple friendly and romantic.
Family/Kid Friendly

★ ★ ★

Kid friendly with pool. Cambodia isnt the most kid friendly country.
Paid Excursions/Activities

NA

Lots of activities you can organize independently in Phnom Penh.
Food (Onsite)

?

Didn't try the food here with all the restaurants around here.
Food (Offsite)

★ ★ ★ ★ ★

Close to lots of good restaurants in all price ranges.
Romantic

★ ★ ★ ★ ★

Romantic, fancy and swanky.
Amenities

★ ★ ★ ★ ★

Pool, Gym, Spa
Instagramable / Instagram Worthiness

★ ★

Nice rooftop pool but not an infinity pool.
WIFI Speed:

★ ★ ★ ★ ★

Fast WIFI.

WANDERASM STAY SCORE

PRICE: $$$

93


One of our Top Picks in Phnom Penh for High End accomodations.

Clean, contemporary and safe. You may need to bring your own toilet paper. 😉
WANDERASM STAY SCORE GUIDE
98-100
– World's Top Places to Stay; Very Unique Accomodation
95-97
– Must Stay Here
90-94
– Outstanding Place to Stay
85-89
– Very Good Place to Stay
80-84
– Good Place to Stay
75-79
– Mediocre Place to Stay
50-74
– Not Recommended
WANDERASM STAY PRICE GUIDE (PRICE PER NIGHT IN USD)
¢
– <$25 Extreme Value
$
– <$25-50 Value
$$
– $50-100 Budget
$$$
– $100-200 Mid range
$$$$
– $200-500 Luxury
$$$$$
– $500-1000 Ultra Luxury
$$$$$+
– $1000+ Ultra Luxury Extravagant Plus
Make Reservation
Clean and contemporary furnishings.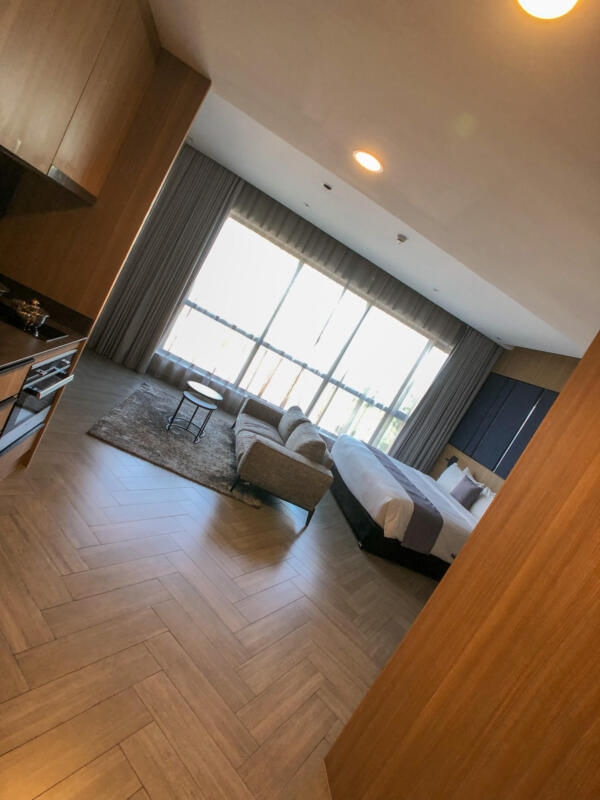 Our comfortable home for the week.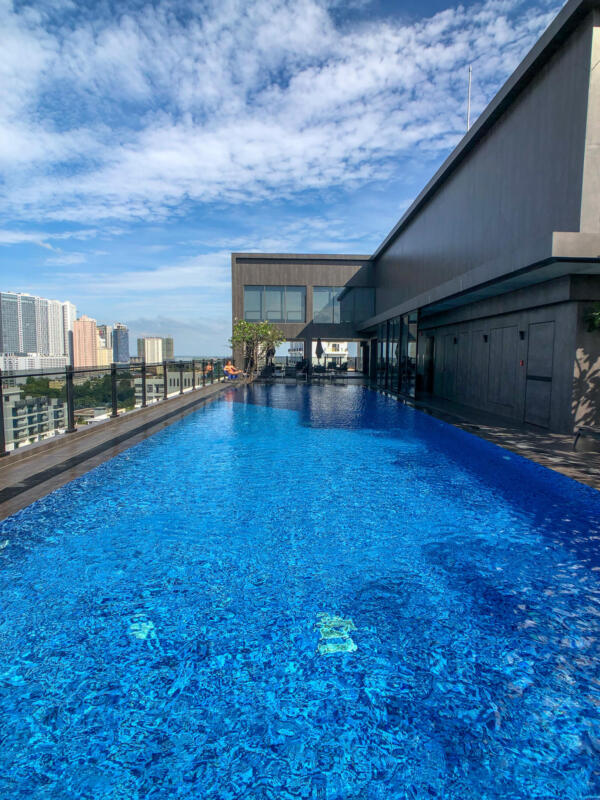 Ready to take a dip in the rooftop pool.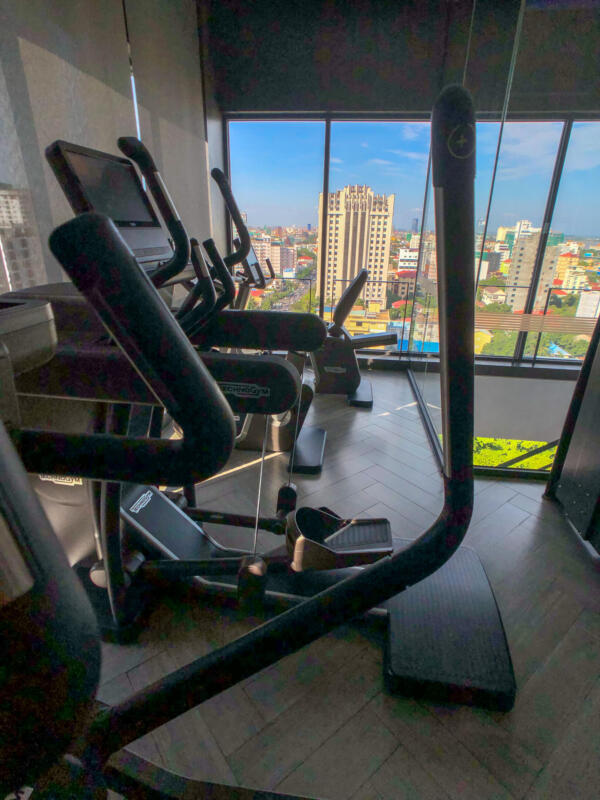 Gym with views. You'll want to workout in this well equipped gym..
Our room with queen bed..
>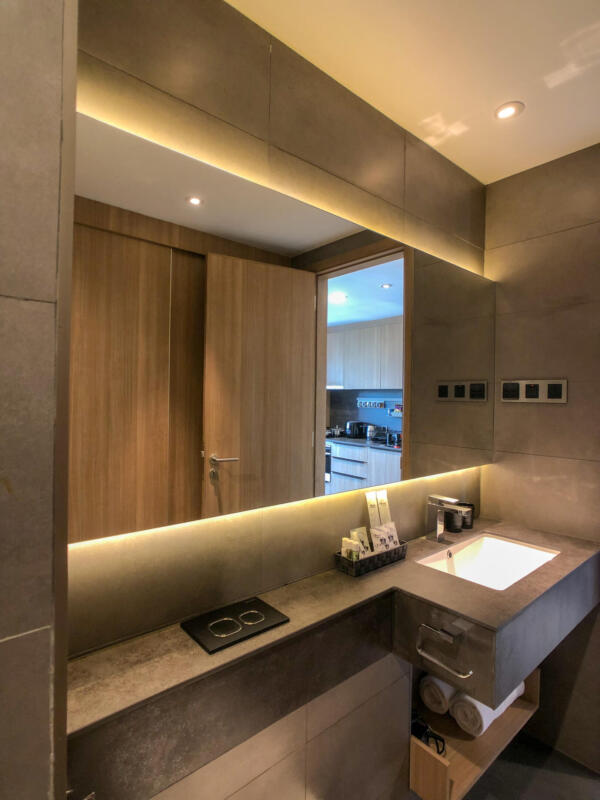 Clean and contemporary bathroom.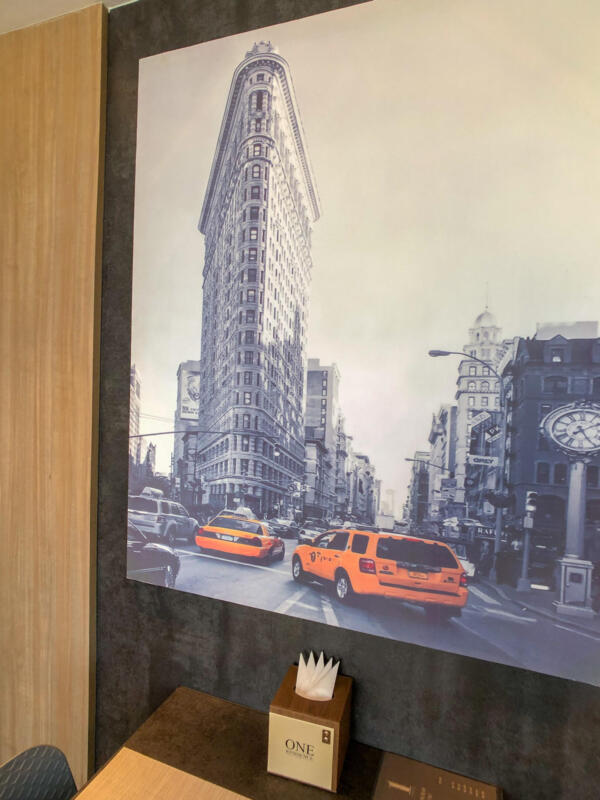 NYC in Phnom Penh. Contemporary furnishings.
Clean, contemporary and extremely safe.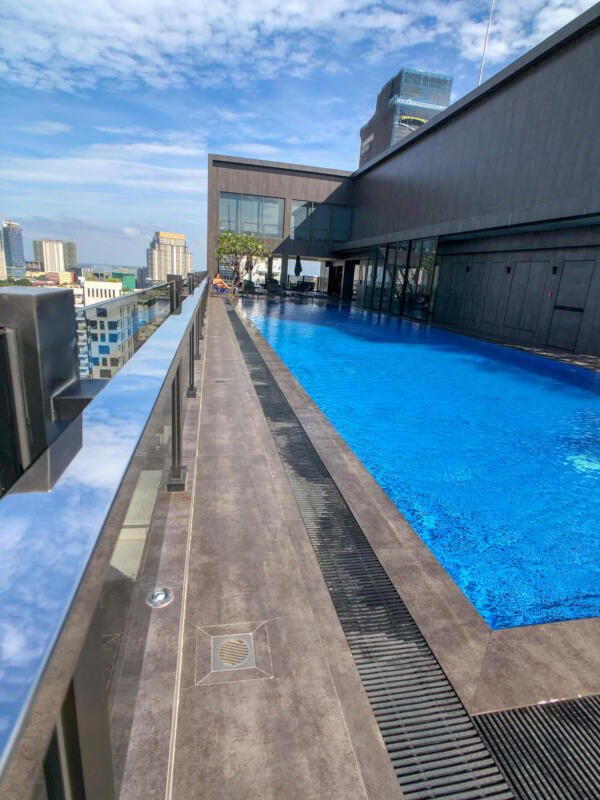 Ready to take a dip in the rooftop pool.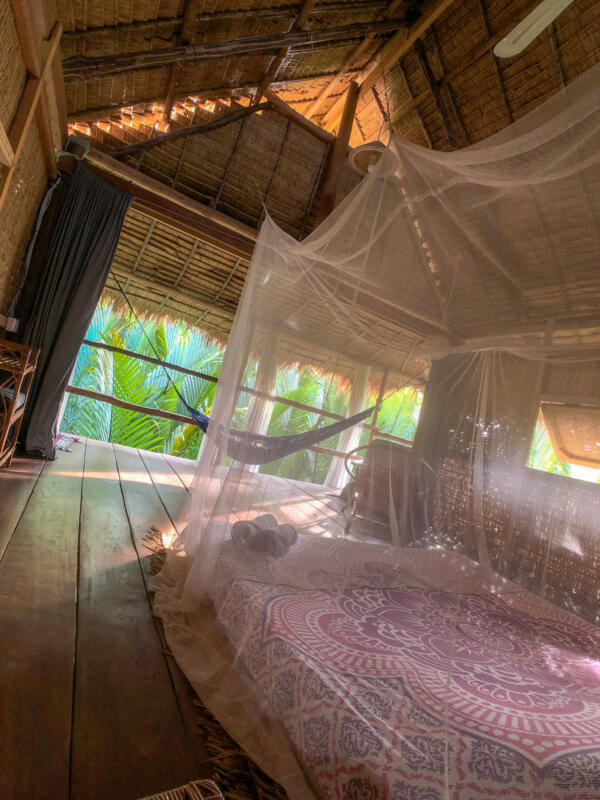 Our next destination was an amazing Treehouse in Kampot for only $13US per night … one of the best values in the WORLD !
---
CONTACT INFORMATION
One Residence Hotel & Apartments
164 Preah Norodom Blvd (41)
Phnom Penh, Cambodia
Phone: +855 69 885 888
TOP 10 PHNOM PENH HIGH END ACCOMODATIONS (2019), (2020)