I
'm staying here for two weeks was what the first person we met at Daom Djah Spirit told us. He had flown in from Bangkok to spend two weeks to escape from the hustle and bustle of city life and ended up here in the Cambodian Jungle.
This place is truly special.
A peaceful jungle oasis on the outskirts of Kampot is the best way to describe this place.
At $13-15USD a night for your own Bungalow/Treehouse this is an amazing value as well.
Serenity comes at a price of being a bit further from town but its worth it – trust us.

The Good
Living in a treehouse in the middle of the jungle isn't for everyone. But it's an experience you won't soon forget.
Daom Djah Spirit is the perfect place to relax for a few days to weeks. We'll warn you in advance- You wont want to leave.
The treehouses and bungalows are big and comfortable and imagine waking up to the sounds of nature everyday.
The site is run by a friendly French couple, Helene and Vincent who are accommodating right from the minute you arrive.
On top of that, their kitchen is world class. Every meal/drink is reasonably priced and divine.
This is an Eco friendly place so expect to shower from a bin of cold water and the toilets are shared composting toilets. But thats all part of the experience.
The bed, a comfortable mattress, was pretty impressive for being in a treehouse. A mosquito net and lots of mosquito repellant is required.
There are ample outlets and a ceiling fan in the treehouses but don't expect an Air Conditioner.
Staff is extremely friendly, very helpful and attentive.
Everyone we met at Daom Djah Spirit wished they had stayed longer !

The Rest
Friendly mosquitos will get to know you. But you are in the middle of the Cambodian Jungle right by a river. Bring lots of mosquito repellant.
It also takes a little bit of effort to get there and to get to town on a tuk tuk ($5USD each way usually) as the road is an unpaved dirt road that gets very muddy when it rains.
The location, while a bit away from the hustle and bustle of downtown Kampot – pays off in serenity.

Getting There and Getting Around
Getting There (Airport): Tuk-Tuk
Getting There (City/Town):The easiest way to get there is by Tuk-Tuk ($5). Expect to pay a slightly higher rate because you're on the outskirts of Kampot.
Getting There (Sihanoukville): Options include a shared bus ride, shared taxi or private car/taxi for this 2.5h (100km) journey.
Getting Around: A bit trickier to get a Tuk-Tuk / motorcycle as its not on a main road but the staff will help you out and it will cost around $5 to get into town by Tuk-Tuk.
Public Transportation: None in Kampot.

WANDERASM STAY RATINGS AND SCORE
Location

★ ★ ★

The only downside is the road to get there and you're a bit far from the center of Kampot.
Value

★ ★ ★ ★ ★

$15 for your own amazing treehouse – I'll be back for longer next time ! Amazing value !
Backpacker Friendly

★ ★ ★ ★ ★

Amazing value and shared accommodations are ideal for backpackers.
Solo Traveler Friendly

★ ★ ★ ★ ★

Extremely friendly staff and guests.
Couple Friendly

★ ★ ★ ★ ★

Extremely friendly staff and guests.
Family/Kid Friendly

★ ★

Extremely friendly staff and guests. May not be the ideal location/vibe for traveling with kids.
Paid Excursions/Activities

NA

Lots of activities you can organize independently in Kampot.
Food (Onsite)

★ ★ ★ ★ ★

Amazing world class onsite restaurant that is very reasonably priced with unique dishes.
Food (Offsite)

★ ★ ★ ★

A bit harder to get to but lots of good restaurants in Kampot town as well.
Romantic

★ ★ ★ ★ ★

Living in a beautiful tree house in nature 😉
Amenities

★ ★ ★

Canoes are available for use.
Instagramable / Instagram Worthiness/strong>

★ ★ ★ ★ ★

How cool is it to stay in a treehouse..
WIFI Speed:

★

Slow WIFI and its only available in the main house. You're not here to be on Instagram. You should be here to relax and rejuvinate.

WANDERASM STAY SCORE

PRICE: ¢

96


OUR TOP PICK in Kampot for the best value accommodations.

A truly memorable experience of staying in a treehouse.
WANDERASM STAY SCORE GUIDE
98-100
– World's Top Places to Stay; Very Unique Accomodation
95-97
– Must Stay Here
90-94
– Outstanding Place to Stay
85-89
– Very Good Place to Stay
80-84
– Good Place to Stay
75-79
– Mediocre Place to Stay
50-74
– Not Recommended
WANDERASM STAY PRICE GUIDE (PRICE PER NIGHT IN USD)
¢
– <$25 - Extreme Value
$
– <$25-50 - Value
$$
– $50-100 – Budget
$$$
– $100-200 – Mid range
$$$$
– $200-500 – Luxury
$$$$$
– $500-1000 – Ultra Luxury
$$$$$+
– $1000+ – Ultra Luxury Extravagant Plus
Make Reservation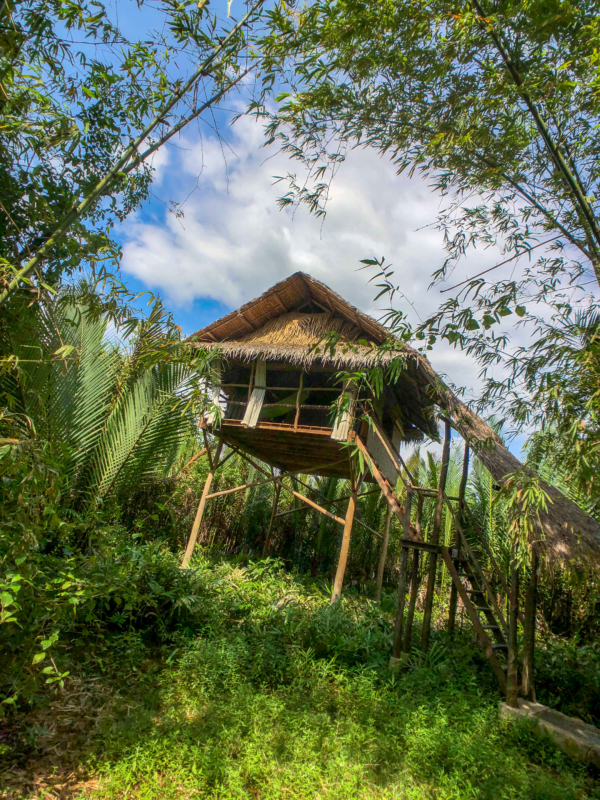 Our treehouse for the next week.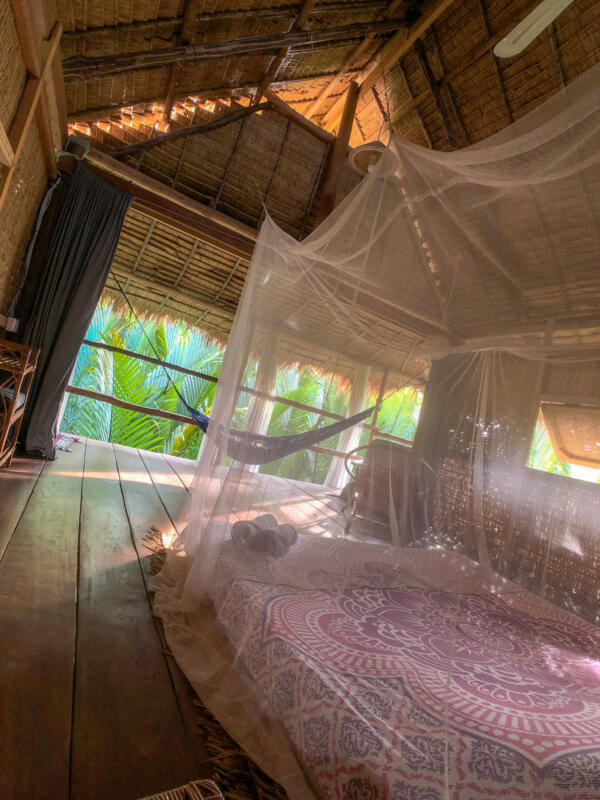 Our home for the next few days ! What an amazing value !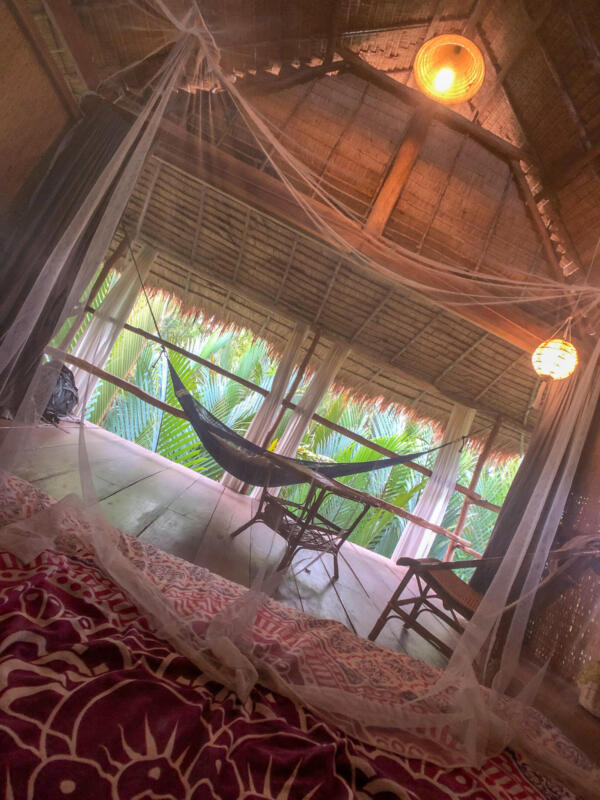 This place is so peaceful – we cousl stay hear for a year!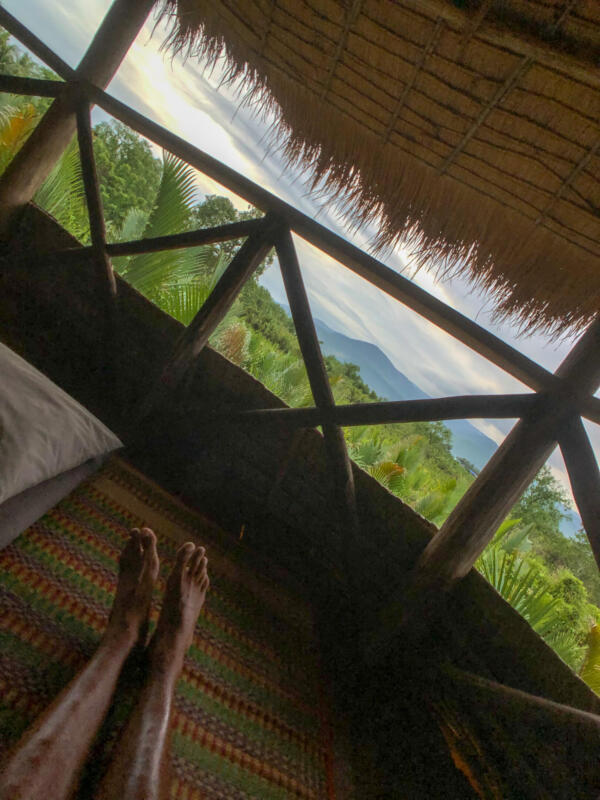 Morning medication fun.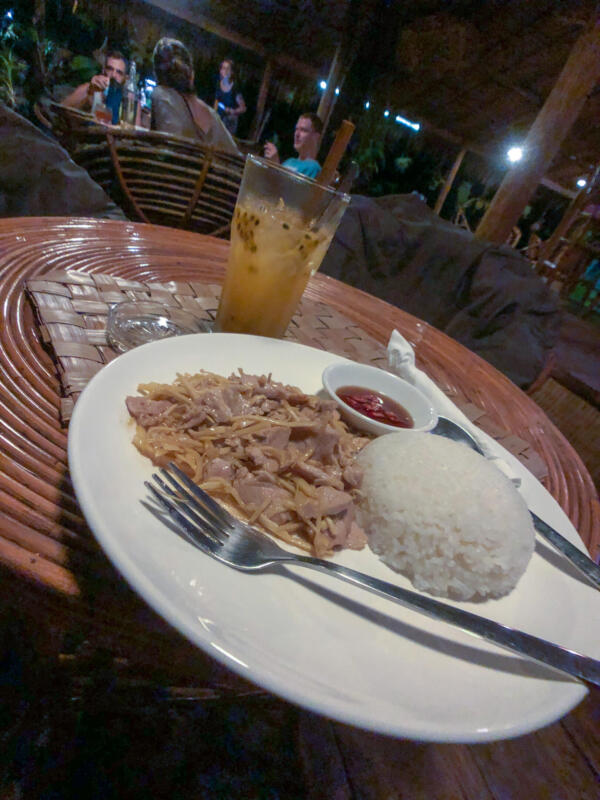 Their world class restaurant prepares home cooked Khmer food.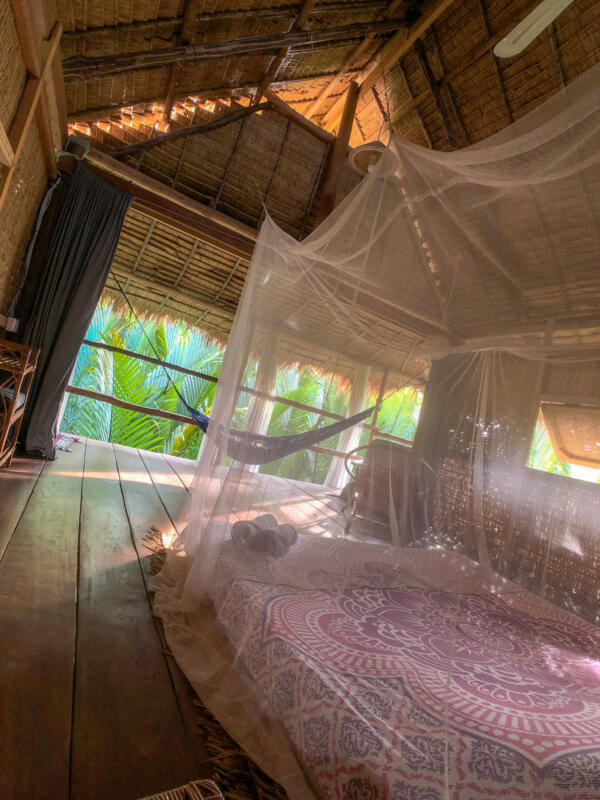 Another day in paradise !
Everyone we met at Daom Djah Spirit wished they had stayed longer !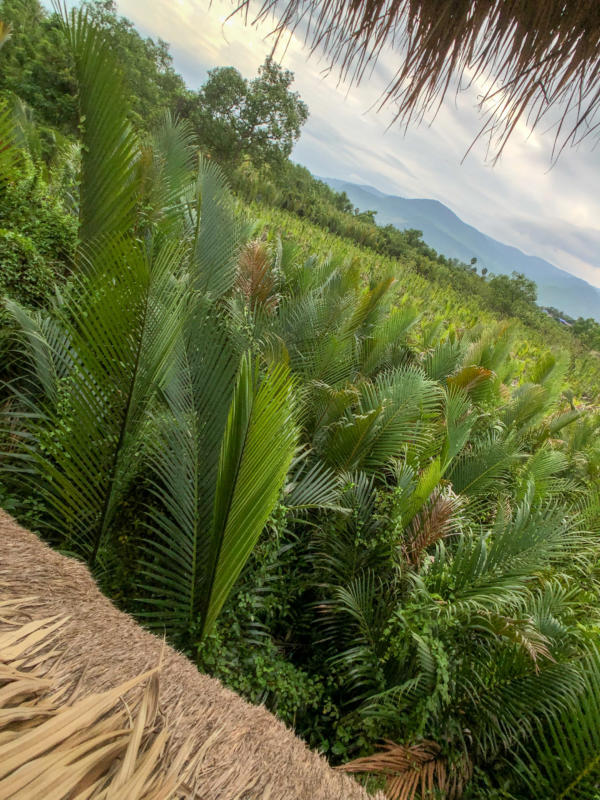 The view form teh medication room.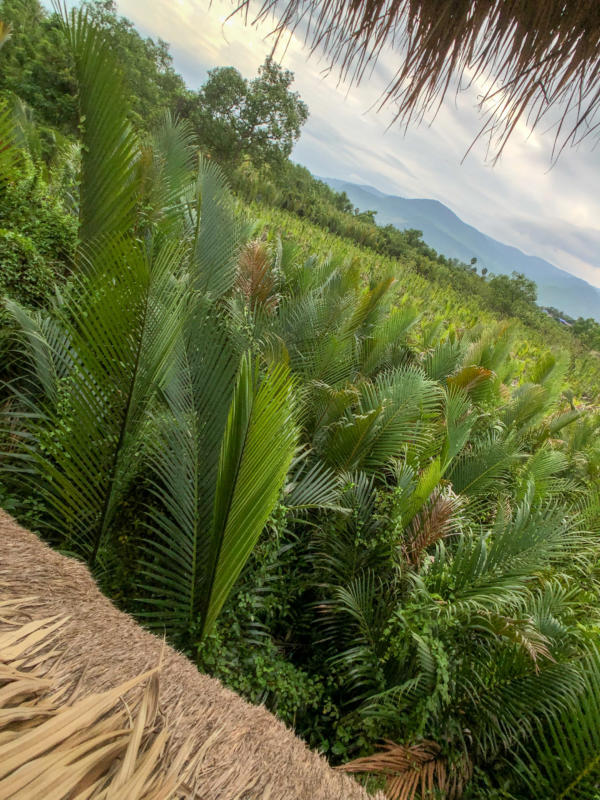 So peaceful.
---
CONTACT INFORMATION
Daom Djah Spirit
Kampong Kreng
Krong Kampot, Cambodia
Phone: +855 88 765 7864
2019, 2020 TOP 5 ACCOMMODATIONS IN KAMPOT
2019, 2020 BEST VALUE ACCOMODATION IN KAMPOT
2019, 2020 TOP 50 VALUE ACCOMODATIONS IN ASIA
2019, 2020 TOP 100 VALUE ACCOMODATIONS IN THE WORLD